Anyone can code
Anyone can become a web developer. You don't need any special talent, just motivation.
In this 13-hour course, I will teach you how to properly use frontend and backend web technologies and once you're ready, we will build together a discussion platform with private messaging and groups. Finally, we will upload it to the Internet and you'll be able to invite your friends over and start your own Facebook-like experience.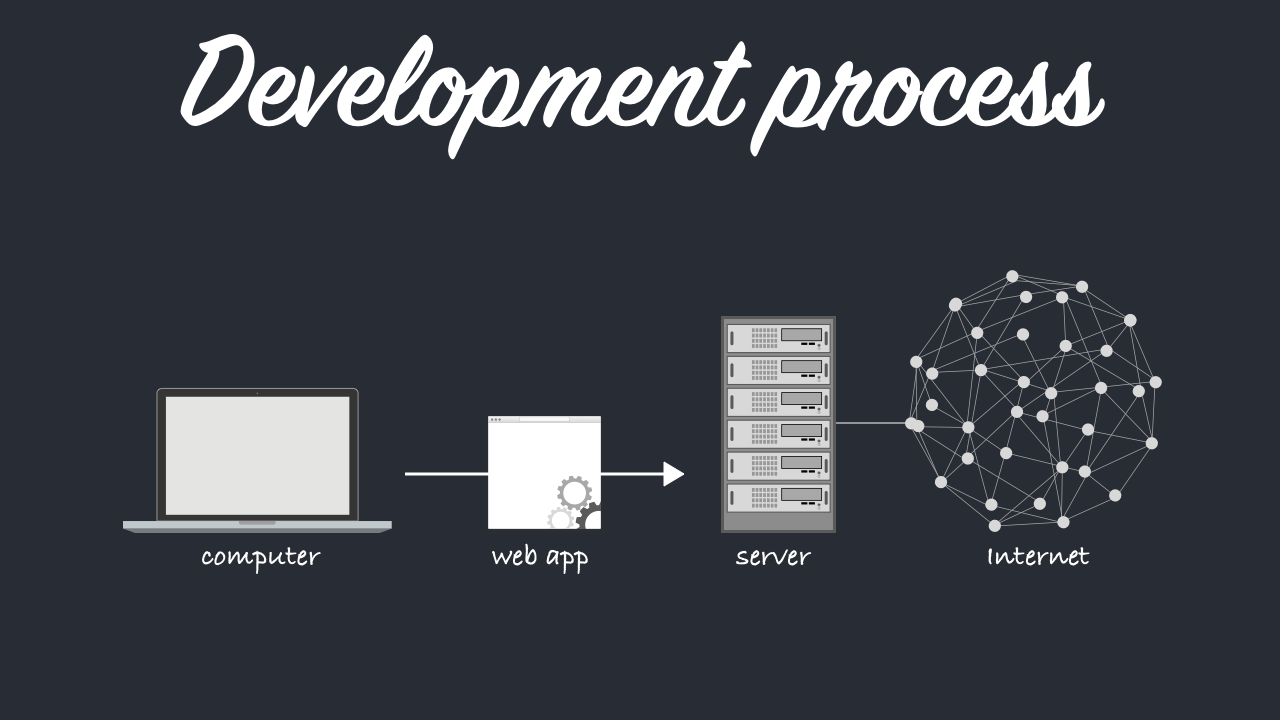 From a blank page to a fully functional web application

We will start from scratch with a blank page, so don't need any previous programming experience whatsoever. I will teach you everything, all frontend and backend technologies you need to know before we embark together on the amazing programming journey where we will build together a real, fully functional web application.
First, you will learn the basics every web developer must know and understand, for example:
how to use HTML 5, CSS 3, Javascript and Bootstrap for creating beautiful and responsive web pages
how to use PHP, MySQL and web server for creating a functional application logic
how to set up and use Docker, Vagrant and XAMPP as development environments
how to use regular expressions,
how to use Git & GitHub,
how to deploy your final project to a virtual private server.
I want you to truly understand the basic concepts so I use a lot of examples and you'll have a chance to test your newly acquired skills right away!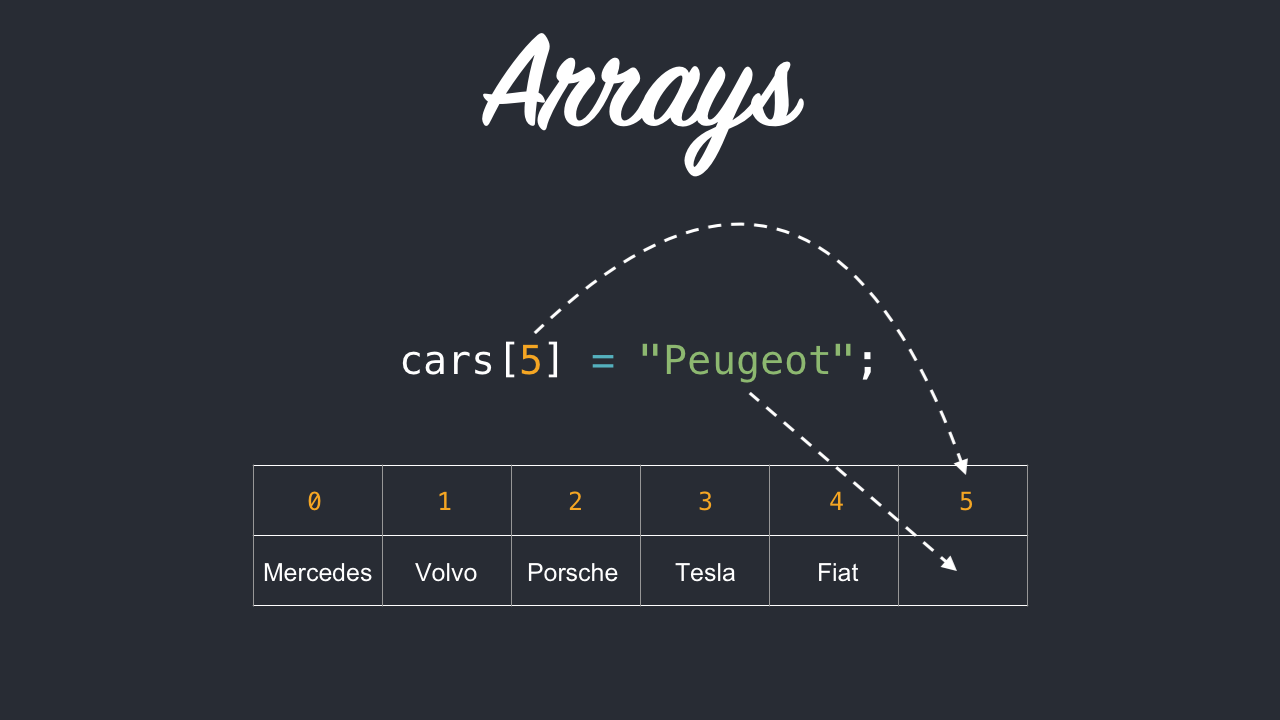 I will teach you some rather complicated techniques such way, that they will finally make sense.
Once you understand the basic technologies, we will start building our discussion platform and you will learn:
how to create the sign-up and sign-in forms,
how to send a verification email,
how to create rules for secure password,
how to send a message to another user,
how to create a group and change its name
how to send a post to the group
how to edit and delete posts and groups
Finally, I will show you how to deploy your final project to the Internet so you can show it to your potential clients or employers. By the end of this course, you will be a complete full-stack web developer ready to kick-start your career.
Meet Talker, your final project
I love building stuff. That's why I have decided to give you the opportunity to apply everything you will learn about web technologies and build something real from scratch, something useful and functional, something you can be proud of, something you can show off and brag about.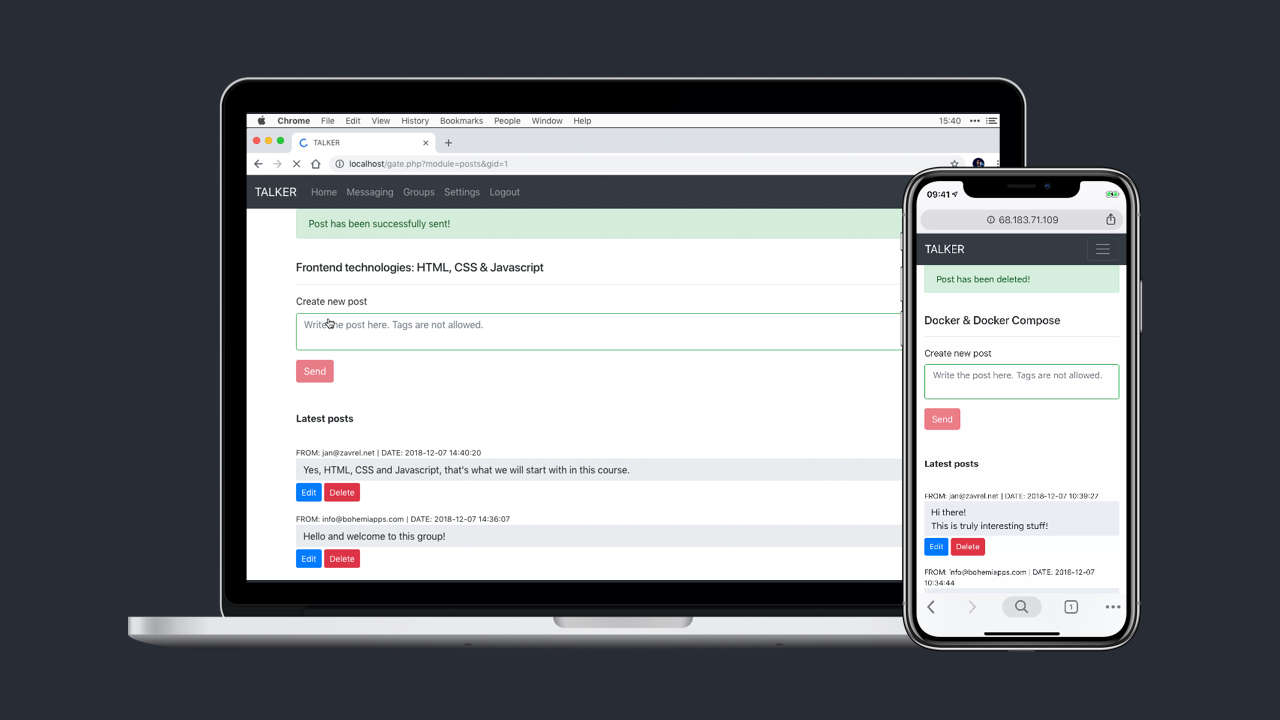 Talker will be your own mobile-ready web application, a discussion platform. It will become a part of your web development portfolio which you can proudly present to your potential clients or employers.
Technologies
Over 158 lectures you will understand and be able to use these technologies for your future development projects:
HTML
CSS
Javascript
Responsive design
Bootstrap
Regular expressions
Docker
Vagrant
XAMPP
PHP
MySQL
phpMyAdmin
Git & GitHub
Terminal
Digital Ocean
Quality over quantity
Every good editor knows that he should cut at least 80% of the content because only 20% is actually relevant and meaningful. I applied the similar rule with this course. I cut or shortened everything that I considered irrelevant and useless.
I value your time and I didn't want to bore you with hours of obvious, useless or irrelevant information. That's why only 13 hours of the 60 hour-long material made it to the final version of this course.
This course is those 20% which delivers truly meaningful content. I gladly left the rest 48 hours behind because they didn't add more value, they would only make this course unreasonably bloated.
It doesn't end with the purchase, it's just the beginning
I'm ready to make you a web developer and I'm fully prepared to help you along the way! It's my mission and nothing can stop me.
Don't hesitate to reach out if you have any problems. I will do my best to help you and guide you through this course until you reach the end with the complete web application running on your own server.
I expect you to further improve and extend your final project, add new features or modify what we will build together. You will learn from me and then I will learn from you!
I can't wait to see where you will be able to push your web application.
Let me know! I value your feedback!